M-I-Z.
Z-O-U.
You could hear that chant echoing Saturday throughout the North Cove Disc Golf Club, home of the 2022 College Disc Golf National Championship.
Twice.
A few hours after the Missouri women completed a dominant win, the Tiger men followed suite with a victory of their own, catching fire down the stretch to leave Marion, North Carolina the same way they came in, No. 1, and complete the sweep.
Full Coverage of the 2022 College Disc Golf National Championship »
"It means everything," Quentin Borengasser said. "We've been working for this for four year, as a team for three years.
"It's nice to see it all come together."
Added Renae Beasley: "It's just surreal."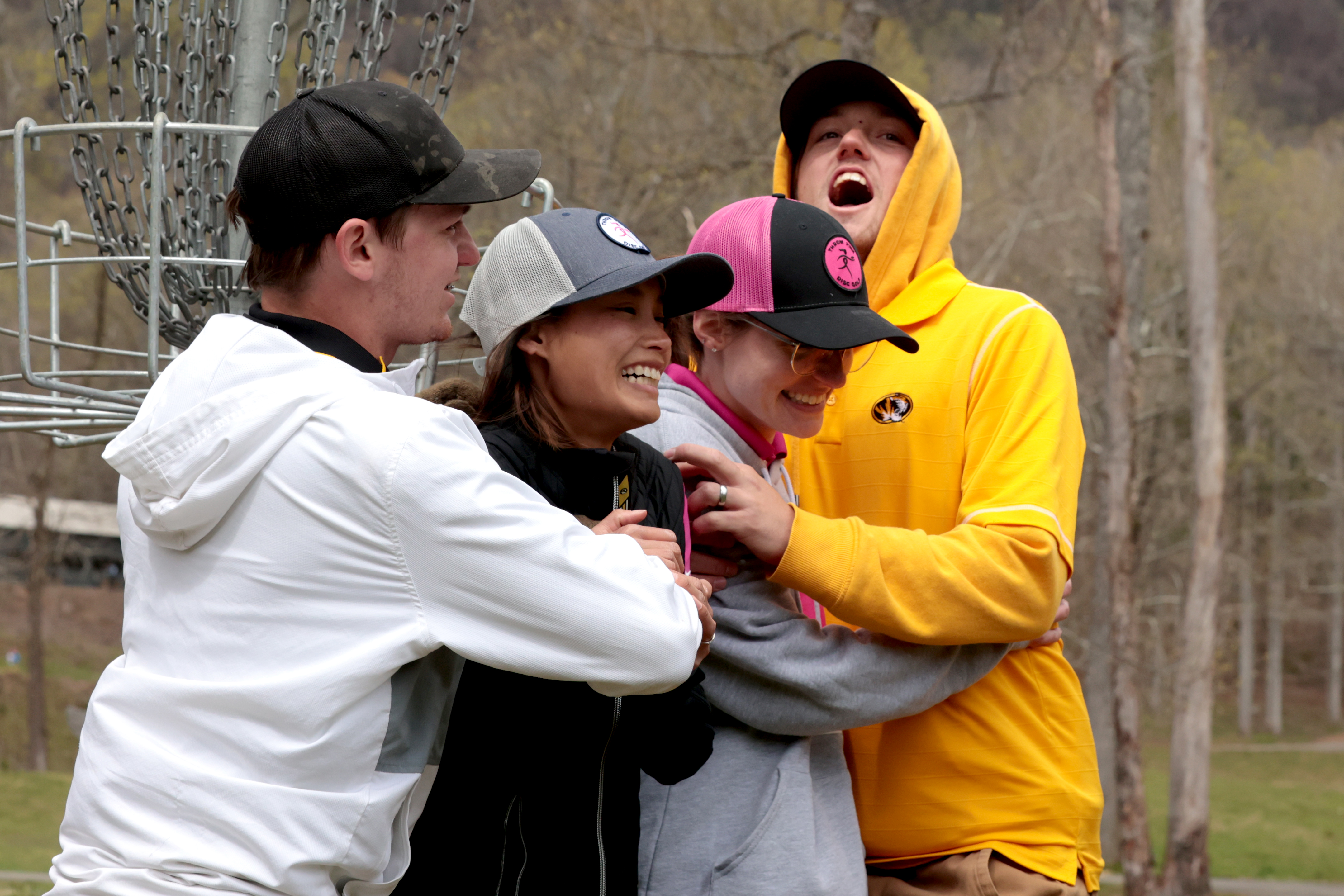 Missouri celebrates the women's team championship in Marion, North Carolina. Photo: Conrad Meyer / PDGA
Our Game
It was wire-to-wire and pedal down the entire week for the Missouri women's team of Alexis Kerman and Renae Beasley.
They shared the lead after the opening round on Wednesday but after that, it was Mizzou at the top the rest of the way until the final putt dropped.
"It wasn't a gift for us," Kerman said. "We had to play, and we played."
Final Women's Team Standings »
Missouri took off in the second team round, firing off the hot round by six strokes on the River Run course, one of three tracks at North Cove. They maintained during the singles round for a 10-stroke lead entering Friday.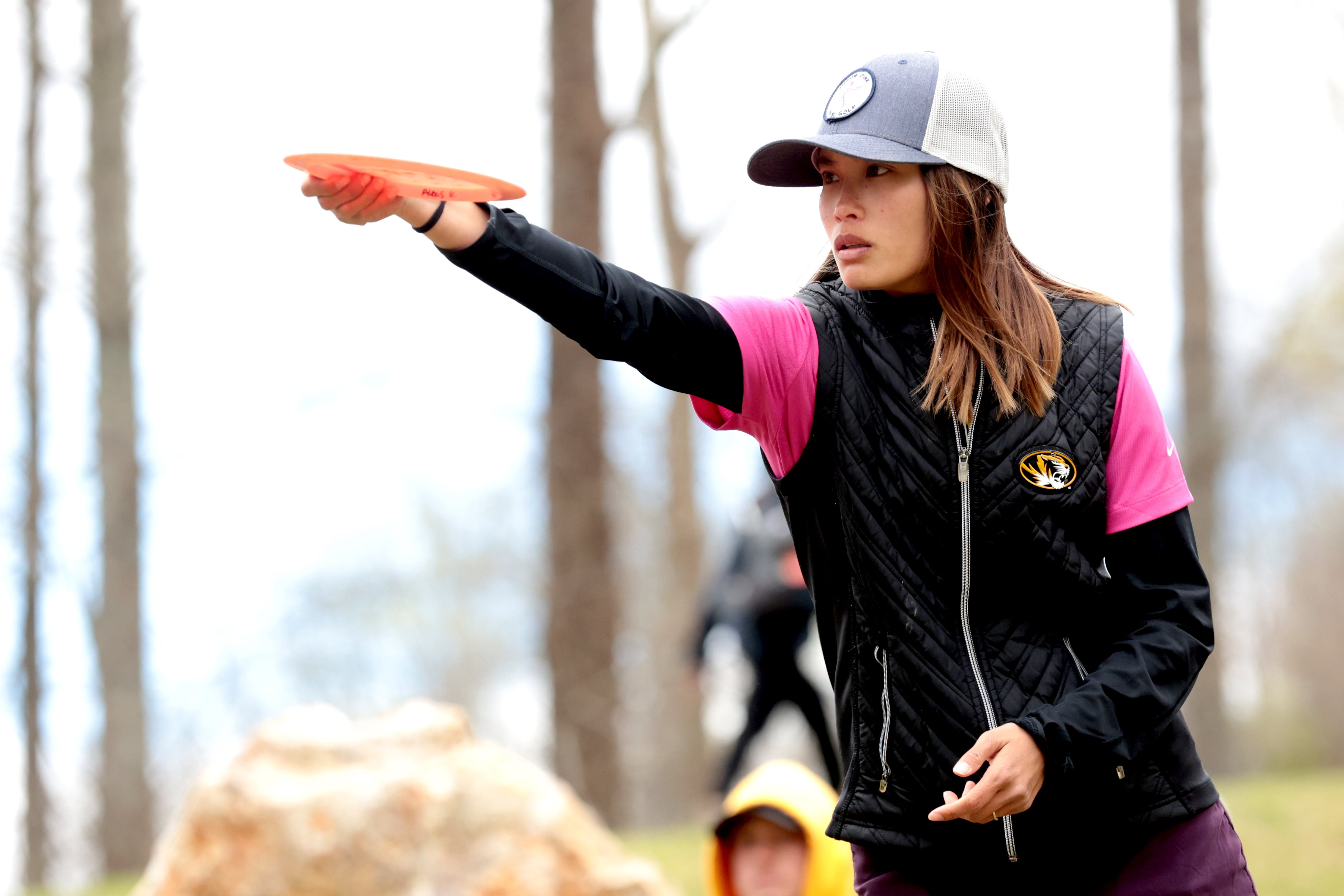 Alexis Kerman lines up a shot on Saturday at North Cove. Photo: Conrad Meyer / PDGA
Then, as action shifted to the tougher Boulders course, they had a perennial college power in Ferris State on their heels.
"They fought back at Boulders, and I know that they knew they needed to, and they did," Kerman said. "They fought back again today. It was great competition. It kept us on our toes and on our game."
With their lead trimmed down to five strokes over the defending champions, it started fast for Missouri as Beasley connected on two huge putts in the first three holes. That helped calm them down.
Renae Beasley laced Hole 18 at River Run to seal Missouri's championship. Photo: Conrad Meyer / PDGA
"That just got me excited," Beasley said. "I was so nervous when I woke up this morning and that just made it go away. It was like, ok, we're playing disc golf now."
Added Kerman: "That's my clutch partner."
But Tianna Halfaday and Rachel Dupre didn't go quietly. The grabbed a stroke on 12, another after a Missouri bogey on 13 and made it a three-stroke race with another birdie two on 15.
However, Missouri's total-team game plan and approach paid off in the end.